TaxMasters, Inc., the only publicly traded tax representation firm in the U.S. focused on helping people regain compliance with the IRS and pay their outstanding tax debt, is looking for compassionate, empathetic Customer Service Representatives in Houston, TX. Tax Masters leads the industry in level of service and has evolved over the past several years as one of the most consumer-oriented firms in the tax relief field.
Tax Masters recently took a huge step toward ensuring the highest level of customer service by updating its business model to separate tax services from tax debt negotiation services. By IRS rules, every taxpayer who wants to try and settle an outstanding tax debt must fully regain IRS compliance first, which typically involves filing all delinquent tax returns and paying any currently-due quarterly taxes. To make the process more transparent and more affordable to new customers, Tax Masters separated its service offerings. No new Tax Masters customer may sign up for settlement services or assistance with an Offer in Compromise or other repayment plan until Tax Masters has completed all tax services and the client is back in compliance. The best part? After completing the compliance package, TaxMasters delivers a settlement recommendation to the customer. The customer is free to attempt the settlement herself, hire someone else to do it, or rehire Tax Masters for settlement services.
Even with all this transparency, Tax Masters customers face incredible hardship and difficulty brought on by months and years of not facing their tax problem. It is absolutely necessary for Tax Masters Customer Service Representatives to be polished, friendly, helpful, and to act as an advocate for every client.
The Position
The Customer Service Representative provides outstanding service to clients by answering inbound and making outbound calls quickly and accurately. The Customer Service Representative provides a single point of contact for responding to case inquiries related to status, selected data changes, required forms, information and documenting all inquires and any corresponding action taken. The Customer Service Representative is TaxMasters' face to the customer. The role requires a customer-centric attitude and excellent communication skills.
Primary Responsibilities
Exercise patience in dealing with customers who are under duress and who face consequences from the IRS
Answer inbound and make outbound calls
Conduct case analysis with assigned clients in a timely manner
Alert clients of issues with account and educate clients on IRS concerns
Set up appointments for conference calls, meetings and financial interviews for other staff members and clients
Review notices and letters from the IRS
Send direct reminder emails to staff regarding scheduled appointments
Review payment status of an assigned load of cases
Initiate phone calls to clients to obtain information or documents requested by other departments and advise clients of account status
Closeout accounts when all services are rendered and forward file to appropriate department
Document and update system with all conversations and actions taken on the case
Knowledge and Skill Requirements
One or more years of customer service, call center, collections or related experience.
Excellent communication, customer service, follow-up and people skills
Computer and administrative skills required including faxing, copying, emailing and data entry
Previous IRS experience is a plus
Ability to work in a fast-paced environment
High school diploma or equivalent required, some college preferred
Do you think you have what it takes to help people facing incredible pressure from the IRS? If you live in the Houston area and have a genuine desire to help people in financial crisis, you may just be the next Customer Service Representative Tax Masters hires. But you'll never know if you don't apply.
Houston, TX (PRWEB) July 24, 2020
American Textile Recycling Service (ATRS) debuts its Shop and Recycle Campaign to coincide with back-to-school shopping and tax-free weekends this month. Partnering with Brixmor Properties nationwide includingHunters Creek Mall, Orlando, FL; The Centre at Preston Ridge, Frisco, TX; Cedar Bellaire, Bellaire, TX and Hall Road Crossing, Shelby Township, MI ATRS will host fun, friendly drop and drive recycling events at key shopping centers in three states during the first two weekends of August 2-11, 2020.
According to the National Retail Federation, back-to-school shopping is the second most revenue-generating shopping event of the year, eclipsed only by holiday shopping in December. Retailers anticipate over 16% of annual shopping revenue will be generated this month with the bulk being spent on clothes, electronics and school supplies.
The Shop and Recycle initiative helps educate families, moms and those all important millennial back-to-school shoppers about the benefits of recycling while providing a convenient point-of-purchase solution for recycling and donating last seasons unwearable, outgrown and unwanted clothes, shoes, toys and other household textiles. To date, ATRS has diverted over 155 million pounds from local landfills in its regions and has donated over $ 4M to worthy charities in the process.
With help from anchor retailers in these centers, the friendly recycling teams from ATRS will be on hand to distribute shopping coupons, retail store discounts and other promotions to help visitors score bargains and fulfill their shopping lists.
About BRIXMOR
Brixmor Property Group is the second largest owner of community and neighborhood shopping centers in the U.S. and has been a leader in retail property redevelopment over the last decade. Brixmor actively manages a national portfolio of approximately 600 retail properties, encompassing more than 94 million square feet of retail space, which are strategically located across 39 states and primarily anchored by grocers or leading discounters. Brixmor is the largest landlord (by gross leasable retail space) to The TJX Companies, The Kroger Company, Ahold USA, Dollar Tree, Inc. and Staples, Inc. Brixmor is headquartered in New York, NY with multi-disciplinary, full service regional and local offices across the country.
About ATRS
ATRS is the fastest growing textile recycler in the U.S. Its socially responsible business model provides free textile recycling solutions for the public, job stimulation for local communities and abroad and much-needed funding for worthy local charities. With branches in 11 markets including Texas, Florida, Michigan, Tennessee, Georgia, Oklahoma, Arizona, Colorado and Southern California, ATRS Recycling is committed to keeping textile waste from local landfills and promoting a greener tomorrow.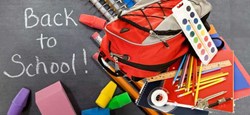 I want to know when will be texas tax free weekend 2007. some people say that will will the first week and other the third weekend. Somebody helpme??

Answer by I'm Danyell's Wife!
It will be August 17-19, 2007!
Here is a website that tells you the date and what will not be taxed and what will still be taxed!
http://www.window.state.tx.us/taxinfo/taxpubs/tx98_490/tx98_490.html
Hope this helps!
Recommended: