IRS: Shutdown will delay tax filing season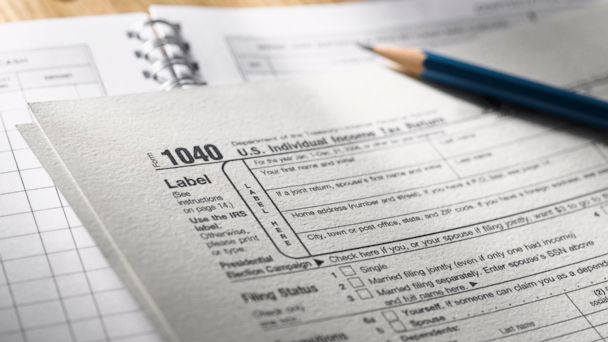 Taxpayers still must file a return by April 15, and companies must still send W-2 and other tax forms on schedule, usually by Jan. 31. "While H&R Block is well prepared to adjust to the IRS announcement of a delay in the opening of the 2020 tax season …
Read more on USA TODAY


Rural Retreat, VA (PRWEB) October 08, 2020
The Rural Retreat Depot Foundation is pleased to announce that it has been awarded a grant by the Virginia Tobacco Indemnification and Community Revitalization Commission (TIC) in the amount of $ 49,534 for stabilization of the historic Rural Retreat Depot. While a full restoration has been estimated to cost around $ 1 million and take several years, the TIC funds will provide for roof and foundation repairs that will prevent further deterioration of the structure.
The current structure was built in 1867-68 and was made famous by O. Winston Links photos documenting the end of steam railroading in America, but it was taken out of service by Norfolk Southern in the 1960s and began to slowly fade away. In 2020 the Rural Retreat Depot Foundation was organized to acquire, restore and manage the Depot to serve as a community meeting space and an attraction for tourism. Since then, the Foundation raised $ 90,000 to purchase the depot, and through many hours of donated labor has been able to re-open the building for a very successful weekly Farmers Market. There are plans for a Haunted Depot in October and a Holiday Bazaar in December.
We are very pleased to receive this grant from the TIC to stabilize the Depot while we continue to plan and raise money for further restoration, said Dr. Michael Spraker, Depot Foundation president. Our efforts are proving that the Depot is indeed the hub of town activity. In addition to a very successful Farmers Market this summer, we have seen two new businesses open up in downtown Rural Retreat.
The new TIC grant requires matching funds of $ 5,500 from the Foundation, which will come from cash donations. The Foundation depends upon donations from individuals and businesses that are then leveraged by local contractors and artisans who often donate their labor. While individual donations provide for notable forward progress, they do not generate the larger amounts needed to tackle major repair and restoration projects. For these larger projects, the Foundation continues to apply for various grants from private and government entities, including a pending application that would fund an expansion of the Farmers Market.
The Tobacco Indemnification and Community Revitalization Commission is a 31-member body created by the 1999 General Assembly to promote economic growth and development in tobacco-dependent communities, using proceeds of the national tobacco settlement. To date, the Commission has awarded 1,652 grants totaling more than $ 977 million across the tobacco region of the Commonwealth, and has made available nearly $ 309 million in indemnification payments to tobacco growers and quota holders. For information on the Commissions history, mission, funding programs and recent grant awards, visit http://www.tic.virginia.gov or call toll free 877-807-1086. .
The Rural Retreat Depot Foundation is a 501(c) (3) public charity that is seeking tax deductible donations and support to restore the historic Rural Retreat Depot, made famous by O. Winston Link photographs. Private contributions and a variety of grants are being sought for the restoration, complementing the commitment of local contractors and artisans to donate their services. To make a donation please visit the Foundation website at http://www.theruralretreatdepot.com, or send your check to The Rural Retreat Depot Foundation, P.O. Box 843, Rural Retreat, VA 24368. Follow our progress on Facebook http://www.facebook.com/theruralretreatdepot and Twitter @SaveRRDepot.
Recommended: